Bulk Deliveries
We pride ourselves on our bulk delivery distribution. With a company owned transport to assure us of receiving our product, we are able to arrive at your location, for on-time deliveries.
We are able to bid fuel deliveries to your location by transport if you have 4,000 gallon or larger storage tanks
Our fleet of well-maintained pedal trucks will be able to handle all of your other fuel needs. Gasoline, diesel (on-road & off-road), and home heating oils are available for delivery, on either a "keep-full (automatic)" or "will-call" program.

Installation & Repair Services
Our installation and service experts, Rob, Doug, and R.P., have over 95 years of combined experience to better serve you.
Did you know a new furnace can save you up to 35% on your heating bill? A simple furnace tune-up can save you as much as 5% on your heating cost. Our service rates are very reasonable and we offer 24-hour emergency service.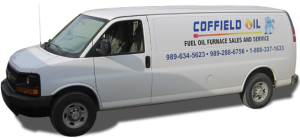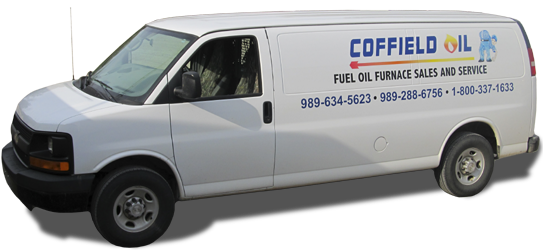 Give us a call today to schedule a tune-up!  Calling in the spring or summer less expensive labor rates and assures you peace of mind for the upcoming heating season.
Motor Oil, Lubes & Twine
We have the availability of many brands of oils and greases, with Shell and Service Pro being our main product lines.  From engine oil, gear oil, greases, and hydraulic oils, delivery is available to your farm, home, or business with a minimum order.
We also have Diesel Exhaust Fluid (DEF) available in 2.5-gallon jugs, 55-gallon drums, totes, & bulk delivery.
Plastic twine and net wrap are available and offered in a variety of sizes.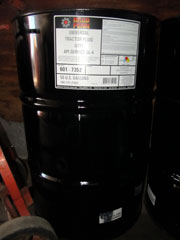 Convenience Store
Coffield Oil's original location at 707 N. Saginaw Street, Durand, Michigan, now houses the company-owned Convenience Store.  We offer all of your convenience store needs, featuring Marathon Gasolines, Diesel fuel & 90 octane recreational gas (no ethanol).  We also carry Kerosene and Racing fuel while in season.
Stop by in the morning for a fresh cup of Paramount coffee or cappuccino, and maybe a donut or Little Debbie snack to get your day started.  Our coolers have a large variety of beverages and snacks.
Fountain drinks from our Coke Freestyle machine and Frozen Cokes are some of our local favorites.  We also carry a wide assortment of candy, chips, and other snacks to tempt your tummy! Lotto and lottery tickets and tobacco products are available for our adult customers.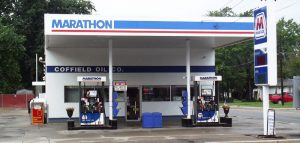 Open 7 days a week!
Monday – Friday: 5 am – 11 pm
Saturday: 6 am – 11 pm
Sunday: 7 am – 11 pm